ᴅᴀʀᴋ ᴏᴍɪɴᴏᴜs ᴀʟɪᴇɴ ғɪɢᴜʀᴇ ʟᴏᴏᴍs ᴏᴠᴇʀ ᴛᴏᴘ ᴏғ sᴇᴛ ᴀᴛ ᴀsᴛʀᴏᴡᴏʀʟᴅ ᴡʜɪʟᴇ ᴘᴇᴏᴘʟᴇ ᴅɪᴇ ɪɴ ᴄʀᴏᴡᴅ; ᴛɪᴇᴅ ᴛᴏ ʟᴏᴏsʜ ʜᴀʀᴠᴇsᴛɪɴɢ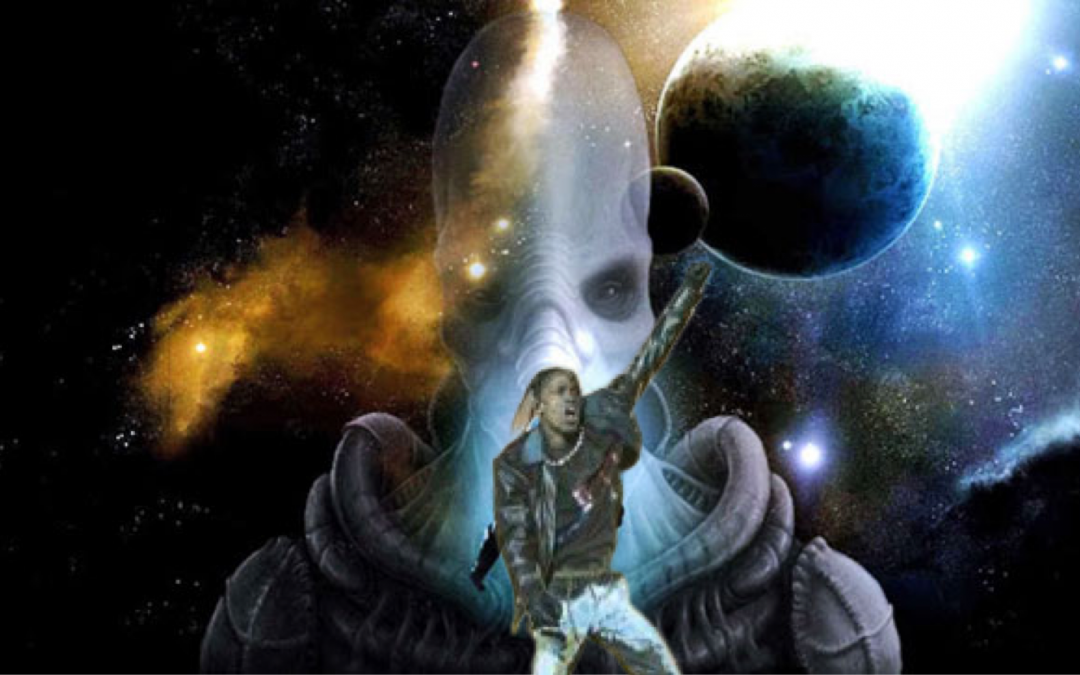 As if the Travis Scott's Astro World Concert was not eerie enough, there is yet more curious information unfolding. One of the most compelling of them all is a video that has emerged capturing what appears to be a shadowy alien-like figure casually walking across the top of Travis Scott's set.
The reason this is so alarming is that many concertgoers have reported feeling a demonic and evil presence, or "vibe".  This  leaves the woke population wondering if this whole Luciferian scene was orchestrated by a harmful alien race.
Some sources from the concert describing the demonic feeling in the air: