ɴᴀsᴀ's ʀᴏᴠᴇʀ ʀᴇᴄᴇɴᴛ ᴘʜᴏᴛᴏs sʜᴏᴡ ᴀ ᴜғᴏ-ʟɪᴋᴇ ᴏʙᴊᴇᴄᴛ ᴏɴ ᴍᴀʀs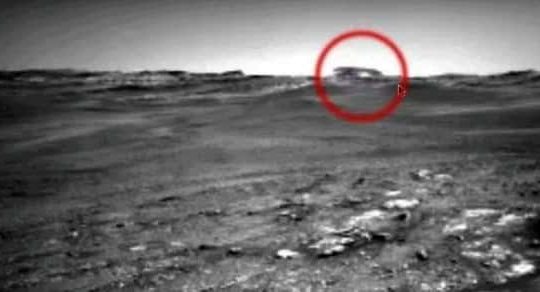 Rover named Curiosity has been exploring the surface of Mars since 2012. It takes photos on the way.  Sometimes, in the 13 miles currently covered, it catches something unusual. With no further information to be available, it is up to us to guess if it is a strange rock formation or some kind of evidence of alien life. A self-proclaimed UFO expert Scott Waring saw an object in a NASA photo from June 10, 2019 that he believes could be an alien ship.
Why We Are Studying Mars
Mars has a strong potential for ever hosting life forms in our solar system. Much of research points to that this dusty, red planet was once warm, wet, and Earth-like. (This aligns with some channeled information that Martians lived similarly to Earth but destroyed their planet because of greed).
Mars is also close enough to Earth to study it, and some believe in humans to be able to live there one day.
It is easier to study than other planets as its temperature does not melt the equipment. It runs on average at minus 80 degrees Fahrenheit.
Comparing to the scorching 864 degrees Fahrenheit on Venus and 801 degrees Fahrenheit during the day on Mercury, exploring Mars is most logical. And so, NASA sent out rovers to study it. There have been four successful ones, Sojourner, Opportunity, Spirit and, of course, Curiosity.
NASA's Curiosity Rover on Mars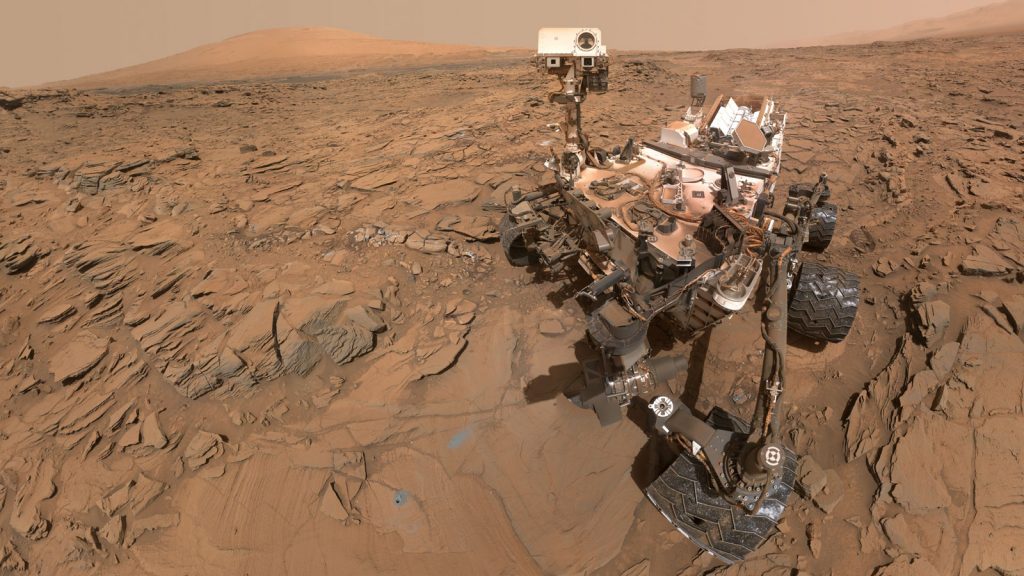 Curiosity is a car-sized, 10 feet long, six-wheeled robot designed to explore Mars to find support for small life such as microbes, and to discover if in the long run this red planet could support human life.
It has a ChemCam to fire lasers and analyze the chemical composition of vaporized materials to study Mars's geology. It has an arm and X-ray capabilities to interact with the soil. (It already found methane—a sign that there is or was some life on Mars).
That being said, its mission is not to look for UFOs or other forms of alien life besides microbes. This raises a question if the rover can either miss things like UFOs or they may be hidden from the public using the excuse that it was not its mission.
While on its mission, Curiosity is taking thousands of raw photos. In them we can see clouds, an 'eclipse' when the Martian moon Deimos crossed in front of the sun, clay, mud cracks, rock formation, dunes, sand grains, ridges, and dust storms. It found boron, sodium, and chlorine; and other geological findings. But is there more hidden in the photos?
Waring believes so, and so do some other bloggers who study daily images that NASA puts out.
Did Curiosity Spot A UFO?
Curiosity has 17 cameras, and the rover's left hand Navcam took an interesting photo on Sol 2432 time-stamped Monday, June 20, 2019.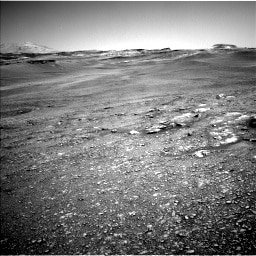 Waring wrote on his blog ET Data Base that the picture shows a strange object that looks like an upside down pie pan. He writes that one side it looks like it is transparent or has windows.
"This building is remarkable. You can see it has a metallic structure on the outside. It looks to me like a possible flying disc which has landed or crashed on Mars."
The image was automatically uploaded to NASA site (and the second image).
If it is a sort of craft or building, NASA is not supposed to report it.
The comments to Waring's YouTube video show a split in public opinion. Some see a building, others just a rock formation.
What do you think? And more importantly, do you think there may be UFOs hiding in thousands of images Curiosity has taken?