sᴛʀᴀɴɢᴇ ᴄɪʀᴄᴜʟᴀʀ ᴄʟᴏᴜᴅs ᴀʀᴏᴜɴᴅ ᴛʜᴇ ᴡᴏʀʟᴅ ᴄᴏᴜʟᴅ ʙᴇ ᴀ ᴡᴀʀɴɪɴɢ sɪɢɴ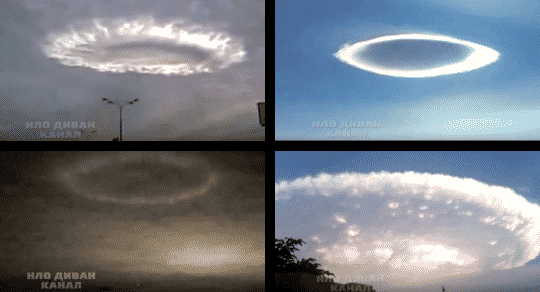 Something strange is happening in our skies these days. Actually, many weird things lately. One of them is the appearance of rare circular clouds all over the world. After thousands of people saw one of them hanging over Moscow for an hour, recorded and shared it on social media, others have come out with similar footage and photos from other locations: Mexico, USA, Romania, and many other countries.
(After not moving for an hour, the Moscow circular cloud did start moving eventually).