ʜᴏᴡ ᴛᴏ ʀᴇᴘᴏʀᴛ ᴀ ᴜғᴏ (ᴀɴᴅ ɴᴏᴛᴇᴡᴏʀᴛʜʏ ʀᴇᴘᴏʀᴛs ғʀᴏᴍ ᴛʜɪs ʏᴇᴀʀ)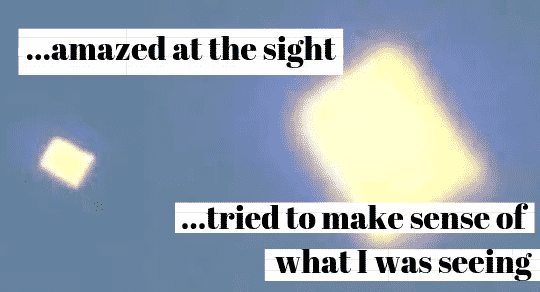 Did you know you can report a UFO sightings online and by phone to the National UFO Reporting Center? Since 1974, the center (abbreviated as NUFORC) has been collecting information from thousands of witnesses. They have strict rules again hoaxers, and from the databases of cases they believe to be real, they choose reports to highlight, making it easier for all of us to find the best of evidence.
Do you want to report a UFO or read others' reports? NUFORC is a great resource for both.
Do You Know How To Report a UFO?
NUFORC provides two methods of reporting a sighting. Any UFO sighting can be submitted to an online report form. You are not allowed to use names or addresses for the purpose of protecting everyone's identities. Your report will not be published if it is a hoax or a joke.
The report a UFO form asks for the date, time, location, and the duration of the sighting; a sighting description; characteristic of the object or objects observed and close encounters if any. You may leave your information at the bottom only for NUFORC use if you want to be contacted by an investigator, want to mail photographic proof or have other inquiries.
There is also a call option to report a UFO, but the rules are strict. Only sightings that happened within one week can be reported to a hotline at 206-722-3000.
Noteworthy UFO Reports 2019
Last NUFORC update posted over 500 new sightings. The director of NUFORC Peter Davenport took time to weed out reports that were a result of recent 60 micro-satellites launch. If you report a UFO that has been identified, your report will be edited. All reports are proof-read.
Davenport and NUFORC highlighted three recent stories as deserving the most attention.
Double-Diamond UFOs In Georgia
A man reported seeing flying double-diamond shaped UFOs with blue tails in the horizon over Macon, Georgia at 6:55 a.m. on April 4, 2019. The UFOs appeared early in the morning and were descending in the sky. They were dark in color and appeared large with long tails that looked like white-blue flames.
"I was amazed at the sight…[They] did not appear as a meteor or meteorite which I've seen in the past…If meteor, it would have caused massive impact and explosion, but did not," reported the witness.
He also sent an illustration of what he saw, originally posted on NUFORC's site.
Although not always dark in color, diamond-shaped UFOs have been reported before. One of the most known one was recorded by Jeff Woolwine in Phoenix, Arizona on April 27, 2019.