ᴍᴀɴ-ᴍᴀᴅᴇ sᴜɴ sᴇᴛs ᴡᴏʀʟᴅ ʀᴇᴄᴏʀᴅ ᴀᴛ 𝟷𝟶𝟶 ᴍɪʟʟɪᴏɴ ᴅᴇɢʀᴇᴇs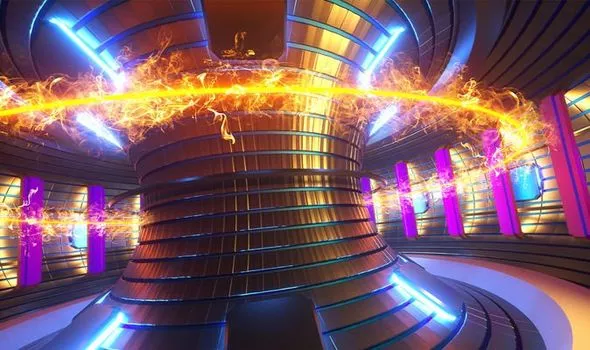 We've been working hard to create the best UFO, Alien & Paranormal stories for several years now and we're excited to share that we just recently launched our youtube channel. We're releasing one new alien, ufo video each day. Make sure to head over to the UfoHolic youtube channel, subscribe and tap the bell in the top right for notifications to see new videos when they come out. Subscribe to our Ufo videos by clicking here.
Researchers in South Korea have been building an artificial sun for years and have just broken a world record. They've been using a superconducting fusion device called KSTAR (Korea Superconducting Tokamak Advanced Research) or Korean Artificial Sun. They have set a new record by maintaining high-temperature plasma for 20 seconds along with an ion temperature of 100 million degrees.
To put this into perspective, according to NASA (never a straight answer, as some say) the temperature of our sun is 27 million degrees. That means that this artificial sun being generated in South Korea is potentially 4x as hot as our actual sun. This could lead us to many questions, or conclusions. One question being, was our sun artificially created? If one has been created that has almost 4x the heat capacity, why not?
This project is the creation of three organizations. The Korea Institute of Fusion Energy alongside Seoul National University and Columbia University in the US. The record beats the previously set record of an 8-second operation conducted during last year's KSTAR Plasma Campaign. The artificial sun was able to sustain an ion temperature of 100 million degrees before for the first time in 2018. But it only lasted 1.5 seconds. A far cry from 20 seconds.