ᴀʟɪᴇɴ ᴀʙᴅᴜᴄᴛɪᴏɴ: ᴛᴏɴʏ ʀᴏᴅʀɪɢᴜᴇs ʀᴇᴄᴏᴜɴᴛs 𝟸𝟶 ʏᴇᴀʀs ᴀs sʟᴀᴠᴇ ᴛᴏ sᴇᴄʀᴇᴛ sᴘᴀᴄᴇ ᴘʀᴏɢʀᴀᴍs ᴏɴ ᴀ ᴘᴀʀᴀʟʟᴇʟ ᴛɪᴍᴇʟɪɴᴇ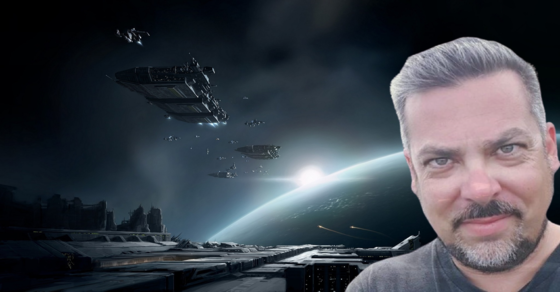 "What happened to me wasn't that unusual, unfortunately. What was unusual was that I remembered it."
At the Detroit Disclosure Conference in Detroit, Tony Rodrigues, a 49 year old woodworker, recounted his 20 year long experience being passed from secret black opp to secret black opp. He calls these abductions a  "20 and back". This is when someone is taken for 20 year incriminates. One set of 20 years abducted is referred to as a "tour" – similar to a Military "tour".
In April of 2015, Tony went in for an MRI that subsequently opened up the floodgates to 20 years worth of repressed memories that he had completely forgotten existed.
These shocking memories sent him into an anxiety induced panic. He knew he couldn't seek any kind of professional help as they would just try to heavily medicate him and shrug off the validity of his memories.
He began to talk about things with others and recounted places and events that seemed fantastical and unbelievable. Regardless of how inexplicable these events seemed, he managed to beat the curve in the disclosures of his memories before, as luck would have it, they began to be officially disclosed by the government, thus validating his memories as fact.
This sent Tony on his current mission to help others to retrieve their industrially erased memories from their 20 year tours.
This is such a common occurrence that many people actually have these memories, but don't even know that they were taken!
How did Tony arrive to his 20 and back?
Back in 1982, Tony was in the fourth grade's "talented and gifted" program consisting of the top 5th percentile of  children in the whole region. It was in that weekly program that he met a boy from a rich family who would change his life. Tony did not get along with the boy. Tony had said some very hurtful things to the boy that sent him into a full fledged hatred for Tony.
"My dad is in the Illuminati, what's your dad do?"
This boy claimed his very well off father was in the Illuminati. He happened to be in town on business working a deal with coca-cola. While in town, the father was a judge at Tony's science fair. During this science fair Tony remembers the boy pointing at him saying, "dad, there's that boy I told you about". Tony remembers the boys father saying something along the lines of, we'll send him on a breakaway and take care of this.
That happened on a Wednesday and the next morning on Thursday Tony woke up with a grey extraterrestrial in his face.