ɴᴇᴡ ᴅɪsᴄᴏᴠᴇʀʏ ᴏғ ʀᴇᴍᴀʀᴋᴀʙʟᴇ ᴜғᴏ sᴘᴏᴛᴛᴇᴅ ʟᴜʀᴋɪɴɢ ɪɴ ᴛʜᴇ ᴅᴀʀᴋ sʜᴀᴅᴏᴡs ᴏғ ʟᴜɴᴀʀ ᴄʀᴀᴛᴇʀ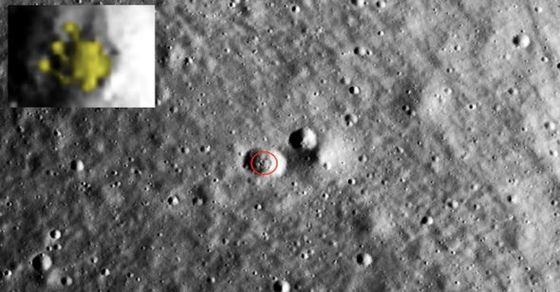 Scot Waring, the self-proclaimed UFO connoisseur has claimed to have discovered irrefutable evidence of alien technology on the Moon. Waring took to the internet on his blog UFO Sightings daily to speculate on the curious finding he came across within the Moon's southern lunar landscape.
He said, "I found this interesting structure hidden in the shadows of Tycho crater." He goes on to say, "This is huge and it is sitting on a hill slanted to one side." He estimates the proposed alien spaceship to measure approximately 1km long. And he goes on even further to claim that there is an additional structure to its left that appears to be an "elaborate" alien Moon base.