ɴᴀsᴀ & ᴇxᴘᴇʀᴛs ᴄᴀɴ'ᴛ ᴇxᴘʟᴀɪɴ ᴛʜᴇ ᴏʀɪɢɪɴ ᴏғ 𝟾,𝟶𝟶𝟶 ʏᴇᴀʀ ᴏʟᴅ ᴇɴᴏʀᴍᴏᴜs ᴘᴇʀᴘʟᴇxɪɴɢ ɢᴇᴏɢʟʏᴘʜ ᴇᴀʀᴛʜᴡᴏʀᴋs ɪɴ ᴋᴀᴢᴀᴋʜsᴛᴀɴ ᴅᴇsᴇʀᴛ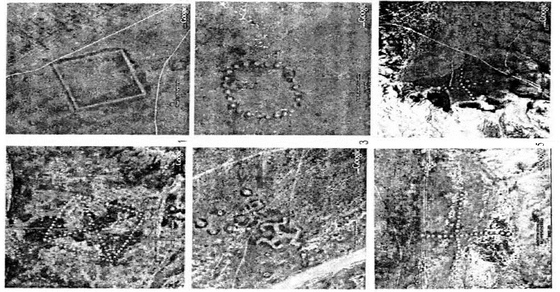 Google Earth has been the unlikely source of many mysterious discoveries over the years. Today, we add another of such discoveries to that list.
Kazakhstan amateur archeologist, Dmitriy Dey, has discovered enormous unusual geometric figures within aerial images of the desert region of Turgai in northern Kazakhstan known as the Steppe Geoglyphs.  Oddly, they resemble the famous Nazca Lines in Peru.